Paletyzacja przy użyciu robotów przemysłowych
Drewmax has been creating and launching projects for palletizing with the use of industrial robots by various producers for years now. For over two years the company has been cooperating with a Japanese brand Yaskawa-Motoman.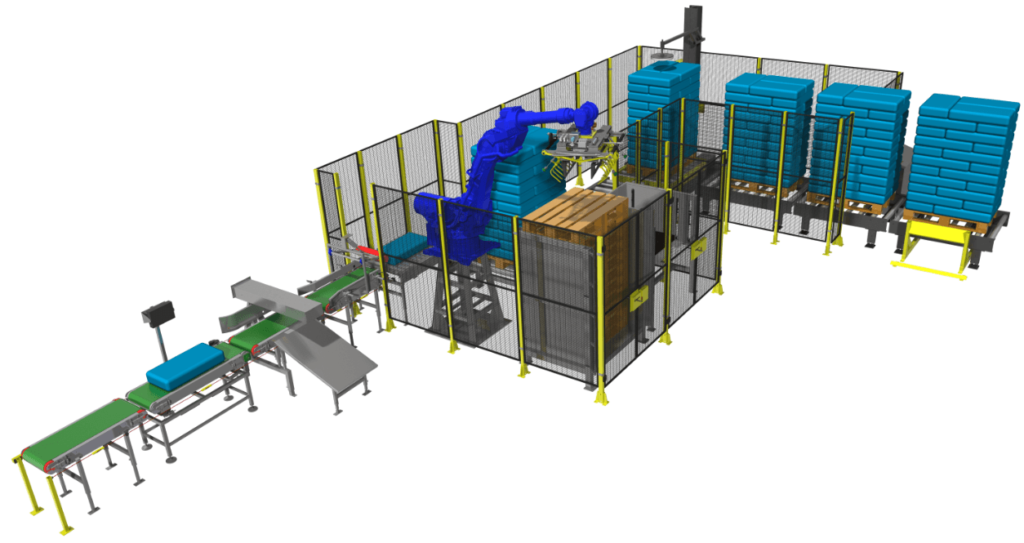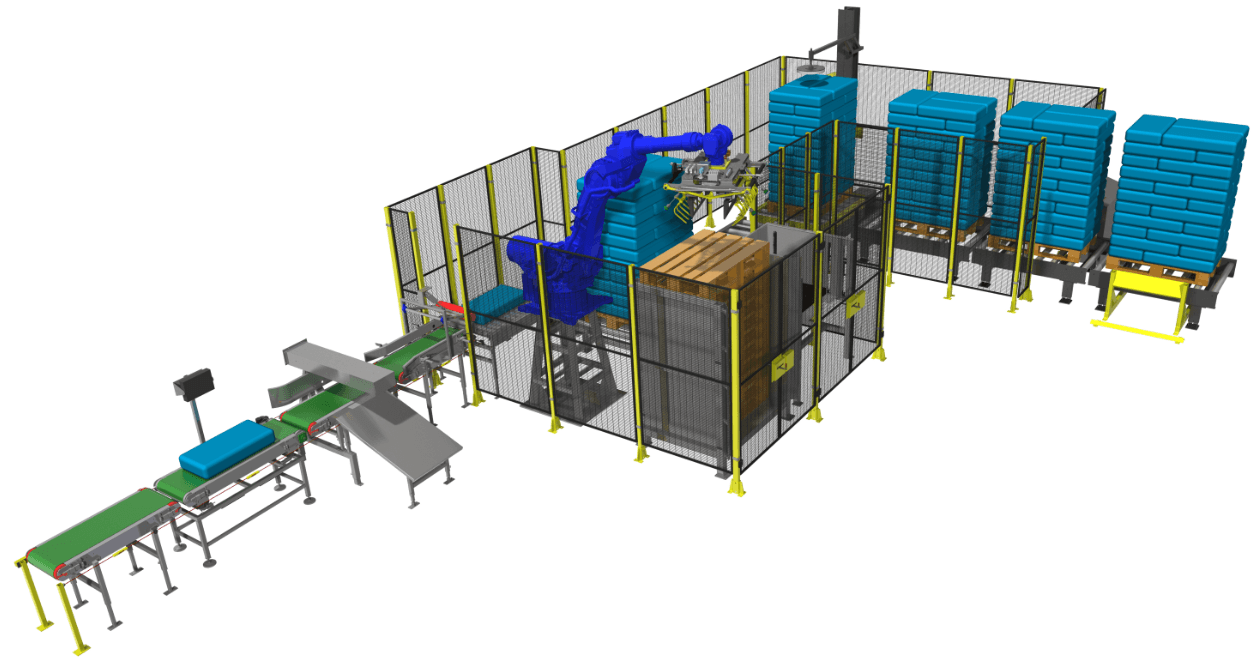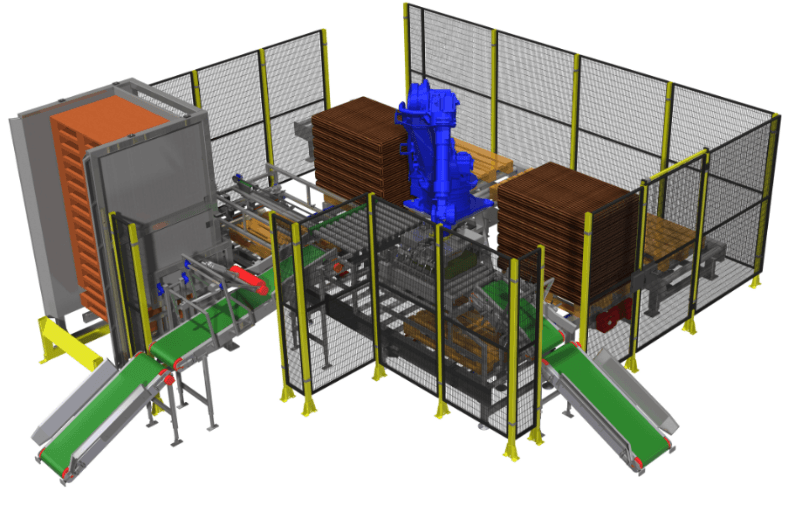 However, this does not mean that we cannot carry out an application with the use of other appliances, for example Fanuc, Kawasaki, etc., to meet our Customers' requests.
The palletizing station with the use of industrial robots is recommended mainly for rigid containers (cardboard boxes, buckets, bottles). It is also possible to palletize vent type bags but palletizing open type bags is inadvisable, although possible. In order to palletize empty bags, we recommend using the PWO-1000 or PWO-1000B palletizer, which can be found on our offer.
The capacity of palletizing with the use of industrial robots depends mainly on the possibility of drawing goods and weight of the product being arranged. Yet, the capacity within the range from 800 to 1400 batches/hour can be determined.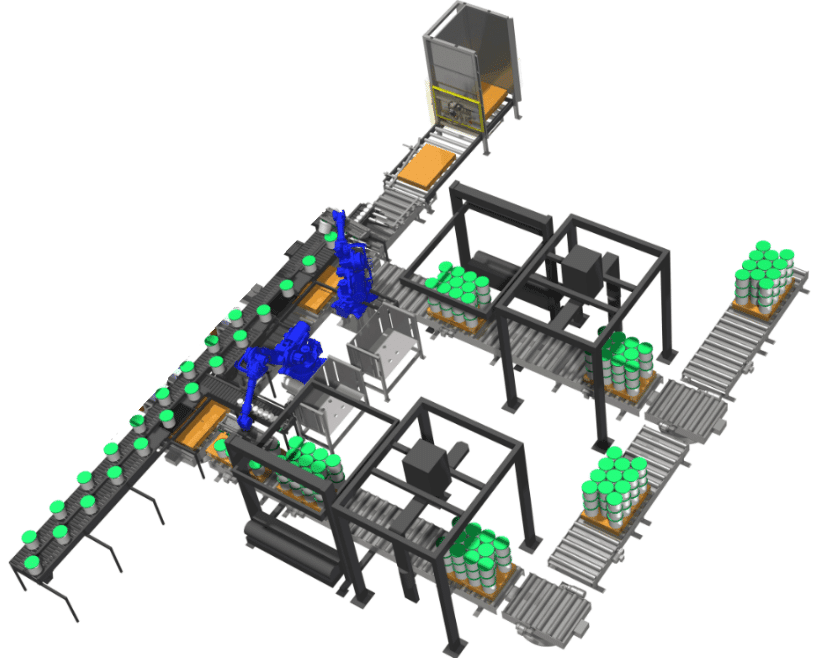 The station is equipped with the following:
Yaskawa-Motoman robot
Robot base
'Receiving' roller conveyor
Accessory storage for pallets with a roller conveyor
Roller conveyor for filled pallets
System of safety screens with railings
Electrical part, steering
Gripper adapted for palletizing suitable products
Technical data of the station for palletizing with the use of a robot:
Pallet dimensions – 800×1200 or 1000×1200.
Maximum height of a load with a pallet – 1700mm
Number of pallets in an accessory storage – 16 pcs.
Maximum weight of a filled packaging: 30kg
Capacity: about 800-1400 packaging/hour
Practically arbitrary number of pre-set manners of arranging bags