Selected other products by Drewmax company
Inne wybrane produkty firmy Drewmax
Inne wybrane produkty firmy Drewmax
Apart from basic appliances produced by Drewmax, the company also has on offer a whole range of additional machines, which are often applied in the systems ordered by our Customers
Slides 
– the slides made by Drewmax are adjusted to the width of the assembly opening.
The slides are equipped with a pneumatic drive and the applied solutions guarantee tight and faultless operation.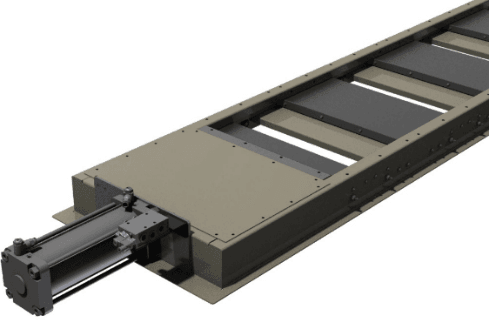 Conveyors 
– the following are conveyors produced by Drewmax:
Roller conveyors
Belt conveyors
Worm conveyors
Modular conveyors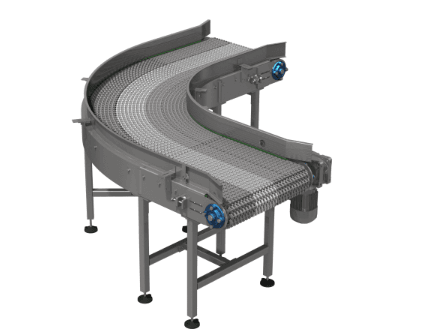 Distributors
– two way distributors with various diameters.
The produced distributors are equipped with a pneumaticand an electric drive.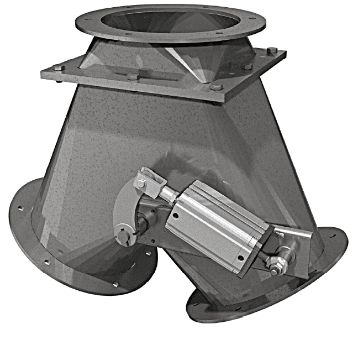 Chain conveyors / 'U' type redlers
The offered conveyors are made of stainless steel and carbon steel. The side scrapers designed
for the purpose from the properly selected material make the 'U' type redlers the cleanest transporting devices.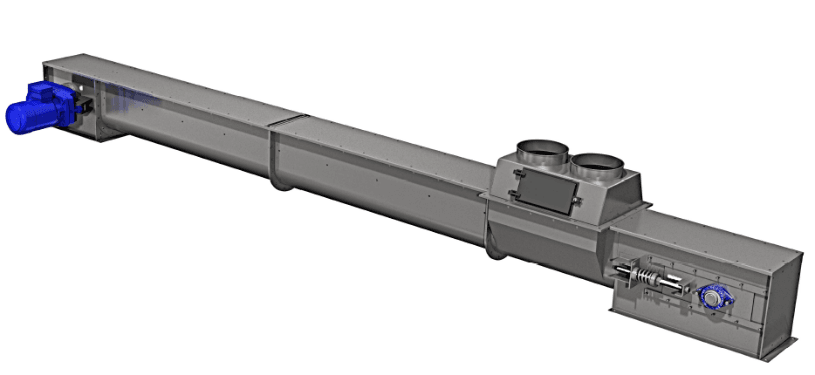 Big-Bag unloading systems – SR/BB
The offered station can be made in a version preventing the product from being suspended in the packaging – especially adapted lugs lift bag edges and move in cycles so that the product flows. Moreover, the appliance can be equipped with 'active bottom' with a scraper (mixer unit), which additionally stirs the product in the tank under the station.
Dosing slides
– The dosing slides that we produce are selected individually for each project.
Dosing slides are an alternative solution to screw feeders. A properly selected dosing slide significantly accelerates the proportioning process.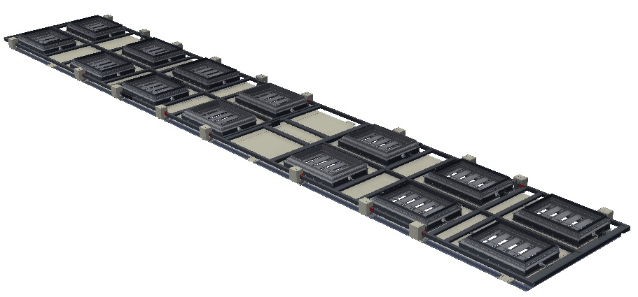 Bag closing lines – Lpack
, is the type of line for closing containers produced by our company.
The line can be equipped with various closing systems:
Impulse heating unit
Bag stitcher
Bag guiding system
Belt conveyor adjustment system
System for cleaning bag top
etc.