Firma Drewmax należy do elitarnego klubu Gazel Biznesu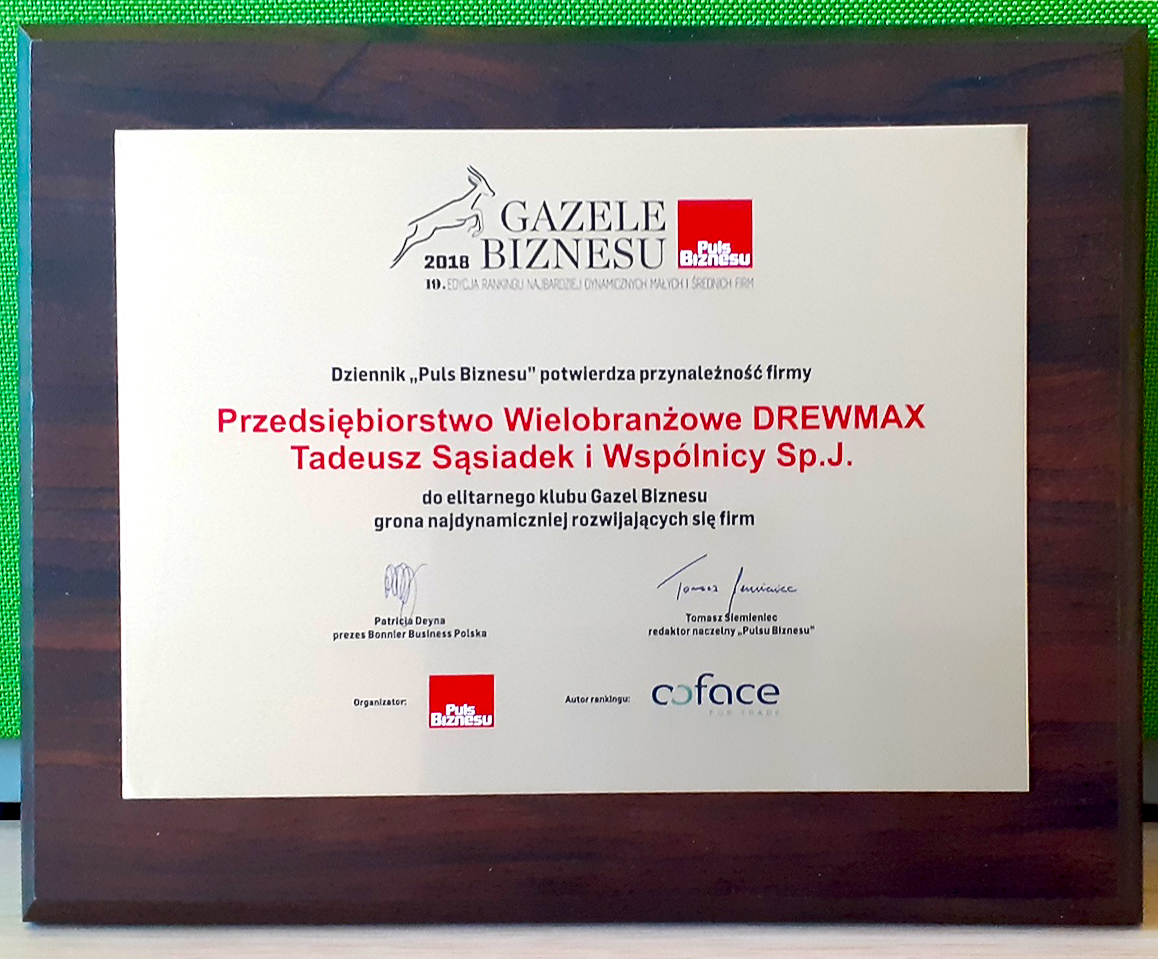 "Gazele Biznesu" to najpopularniejsze i najstarsze zestawienie najdynamiczniej rozwijających się małych i średnich firm.  Projekt realizowany jest przez dzienniki ekonomiczne należące do grupy wydawniczej Bonnier. W Polsce ranking sporządza dziennik "Puls Biznesu", nieprzerwanie od 2000 roku.
Gazela Biznesu to tytuł, który kojarzy się z prestiżem i zarazem świetna rekomendacja mająca niebagatelne znaczenie w kontaktach handlowych z dotychczasowymi i nowymi kontrahentami. Wyróżnienie odzwierciedla dobrą reputację oraz wiarygodność przedsiębiorstw, które dzięki niezwykle dynamicznemu rozwojowi doskonale dają sobie radę nawet wśród znacznie większych konkurentów.